At Calculated Calm we firmly believe that:
Everyone should have access to affordable first aid training.
Everyone should have the opportunity to ask their questions.
All first aid courses should be fully compliant with necessary guidelines and regulations from both the HSE and the UK Resuscitation Council.
Child and Infant emergency care should be included as standard.
Defibrillator awareness should be included as standard.
Assessment should be a practical process rather than silent written papers.
Your instructor should make any reasonable adjustments to help you engage fully with your course.
So that when the worst happens you can confidently act with a Calculated Calm.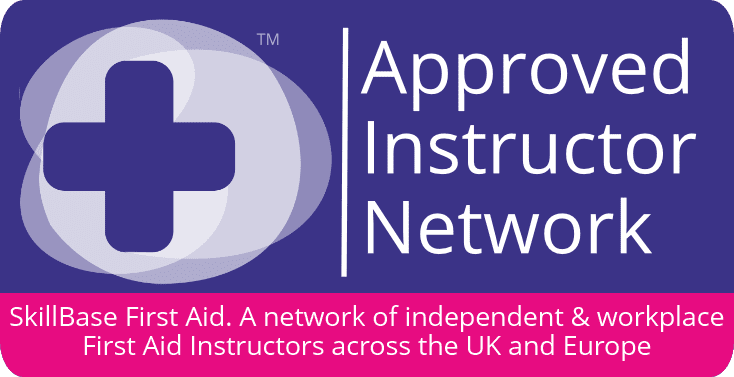 Calculated Calm is a proud member of the SkillBase first aid network. We share the firm belief that learning works best when you are relaxed, engaged and feel that the subject is relevant to you. We aim to teach confidence, not just competence.